Last week I had the pleasure of being a featured guest on WCIU's top rated TV show "You & Me in the Morning." The day started off with a challenge of driving in a snow storm. My assistant, daughter and I arrived at the studio at 7 AM, we were a bit nervous because the original call time was 6:30 AM ooops!:(  We had so much fun meeting Jeanne and Melissa and Art Chat Daddy Sims. Lande Sanussi, clothing designer of Slice by Cake designs met  us at the studio to provide models with clothing. I love her designs because they are cultural and contemporary. Here is a look at all of the behind the scenes action.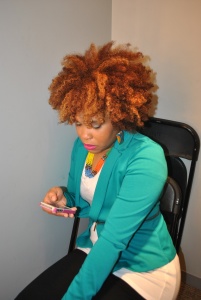 Reviewing my lines for interview.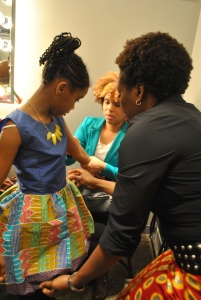 Lande of Slice By Cake with models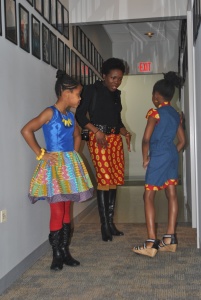 Lande of Slice by Cake teaching models how to walk.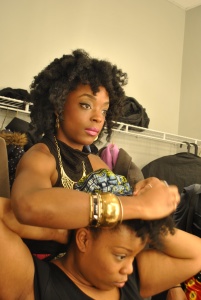 Stylist/Model Pari Sade wrapping turban for A. Jene
Jewelry/Fabric courtesy of ILava Designs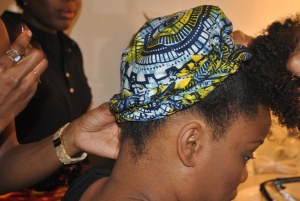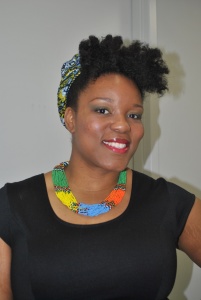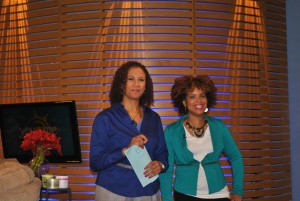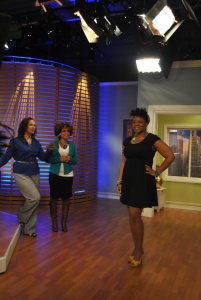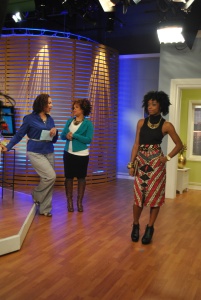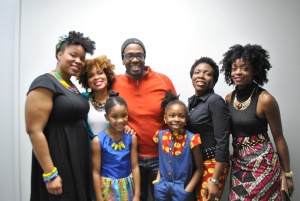 Special thank you to Summer J. and Art Chat Daddy Sims for making us feel so welcomed and loved.
In case you missed the show, check out the video.
*Photo Credit: Datrice Weathers*