In 2010, after graduating beauty college and receiving my license in skin therapy, I began to notice a demand for natural hair education. I had been natural since 1996 and had taken my journey long ago through the lack of self-confidence, physical and spiritual transformation that sometimes takes place when going natural. I can remember running to the beauty shop anytime my new growth aka kinky- textured hair started to show. The fear was that if anyone saw my curls/naps, I would instantly be viewed as ugly and undesirable. In 1996, I did what is now called the big chop: I cut all of my relaxer out and rocked a short afro before growing long, beautiful dreadlocks. Wearing my hair in its natural state was my way of saying to myself and to the world, "I am a beautiful black woman, just the way I am. I will not change my hair to fit into society's narrow definition of what beauty is."
In most recent years, and to my surprise, instead of being shunned or looked upon as odd, African American women started asking me about hair everywhere I would travel.  The overwhelming interest was in the process of going natural, and women  wanted to know the whats, whos, hows and whys of managing it. I was happy to help, so I decided to start a meetup group for women who were natural or were thinking of going natural. It has been about four years now, and the group has grown by leaps and bounds. Chicago Natural Beauty Meetup is the largest natural hair meetup group in Illinois and the fourth largest natural hair meetup group in the country.  Our meetup events aren't like your average expos; we have grown into a community of women who support each other in business, wellness and charity. We specifically highlight and target small businesses and have donated to many charities as well. CNBM exists to offer women education from licensed professionals, trusted hair care brands and the opportunity to meet new friends. Join us and you will be inspired and empowered to celebrate and accept the new you.
August 5, 2017
The Final Chicago Naturals Meetup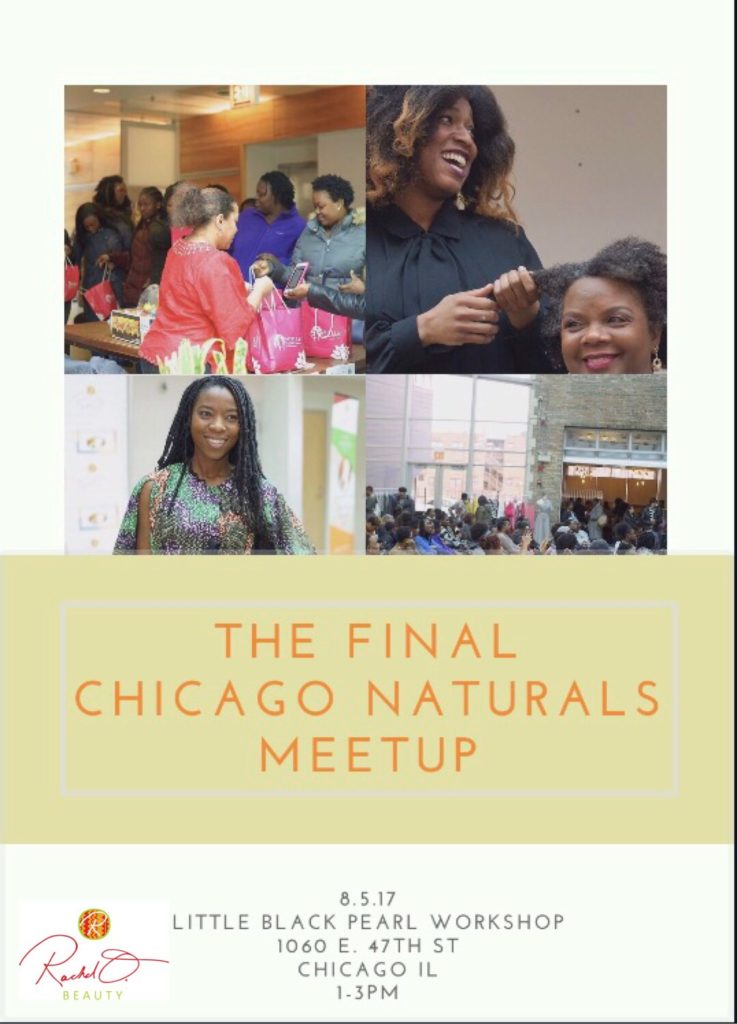 Click HERE to join Chicago's largest natural hair community and register for current events!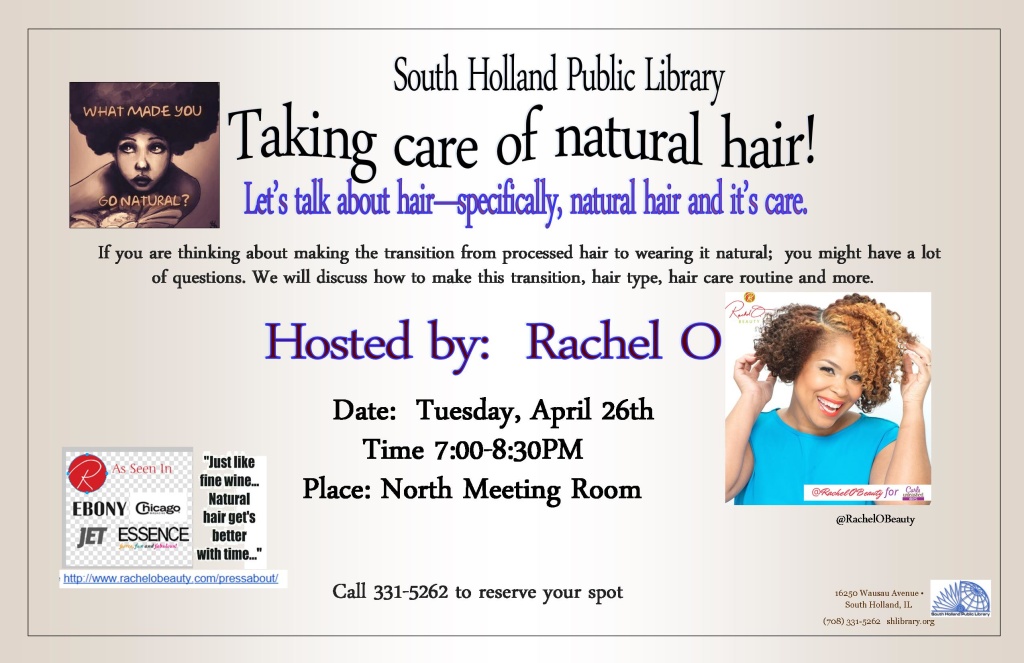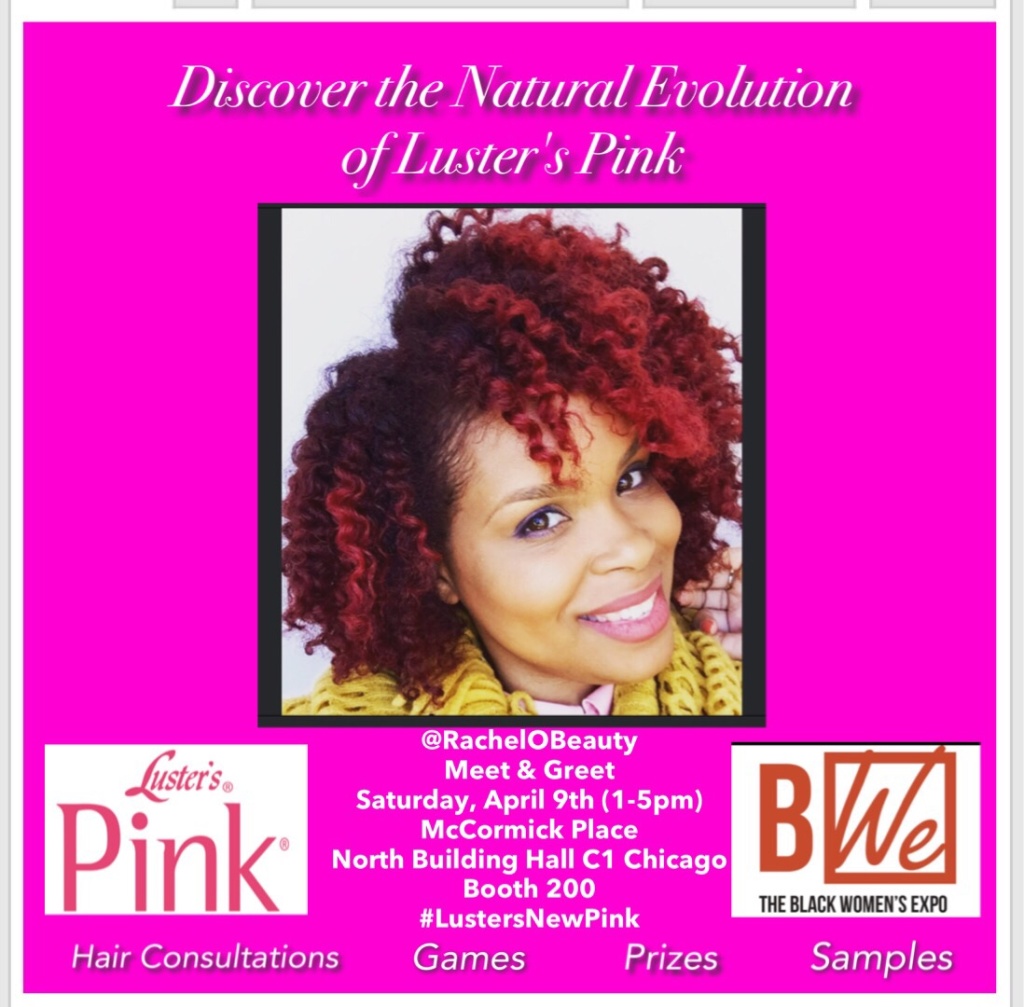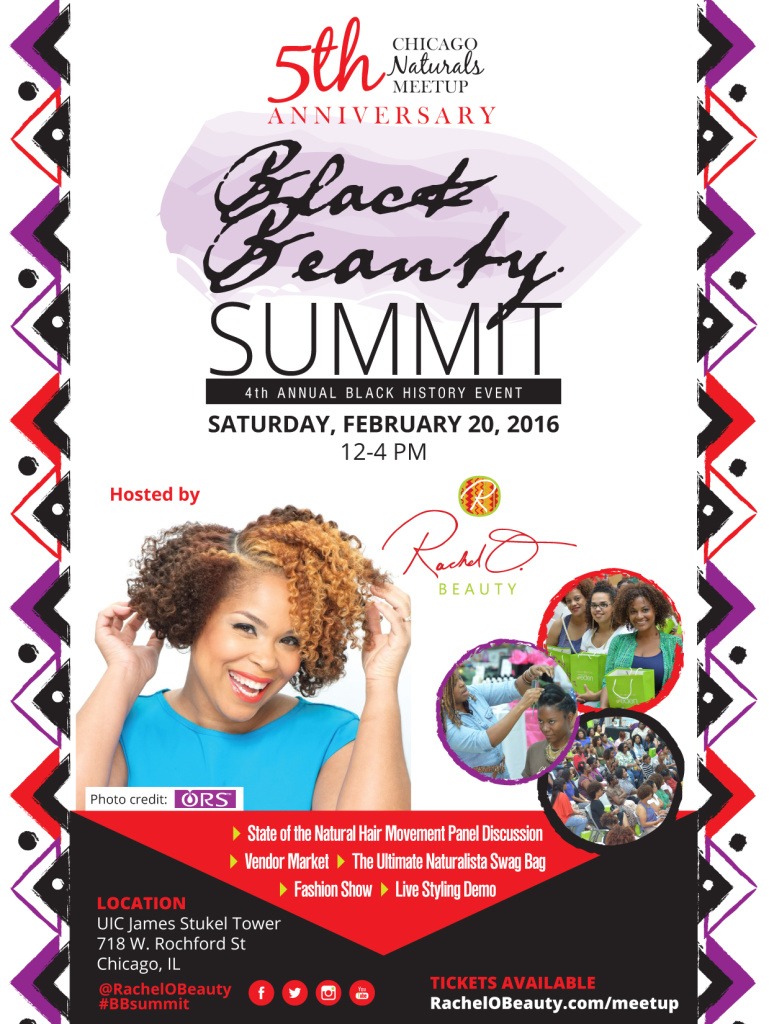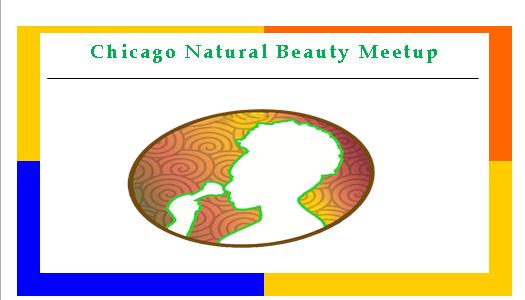 Sponsorship Opportunities are still available. For more details visit our Advertise page.
Past Events