Empowering women to embrace their most natural inner and outer beauty through a celebration of wellness and lifestyle.
Rachel O. Beauty is dedicated to helping women fall in love with all of the perfectly imperfect things that make us naturally beautiful. Through a creative infusion of events, online engagement, live appearances, and strong partnerships, Rachel O. Beauty offers a genuinely unique voice to a vibrant multi-ethnic community that is experiencing remarkable growth and gaining tremendous influence throughout the world.
Rachel O. Beauty Mission Statement: The Rachel O. Beauty brand exists to build a beauty centric community and enrich the lives of young girls and women by inspiring a holistic approach to living well and loving the skin you are in.
Readership
Rachel O. Beauty engages women, moms and the natural hair community with natural hair, makeup artistry, skincare and other enriching beauty resources for women. Rachel O.'s fast growing online community includes the Chicago Natural Beauty Meetup, which experienced tremendous growth from 400 members in January 2012 to over 1600 and counting as of February 2013. Her audience is primarily from the Midwest region with an online blog readership and social media presence that enable her to reach a global network of active, engaged, and well-informed followers.
Meet Rachel at the following upcoming events: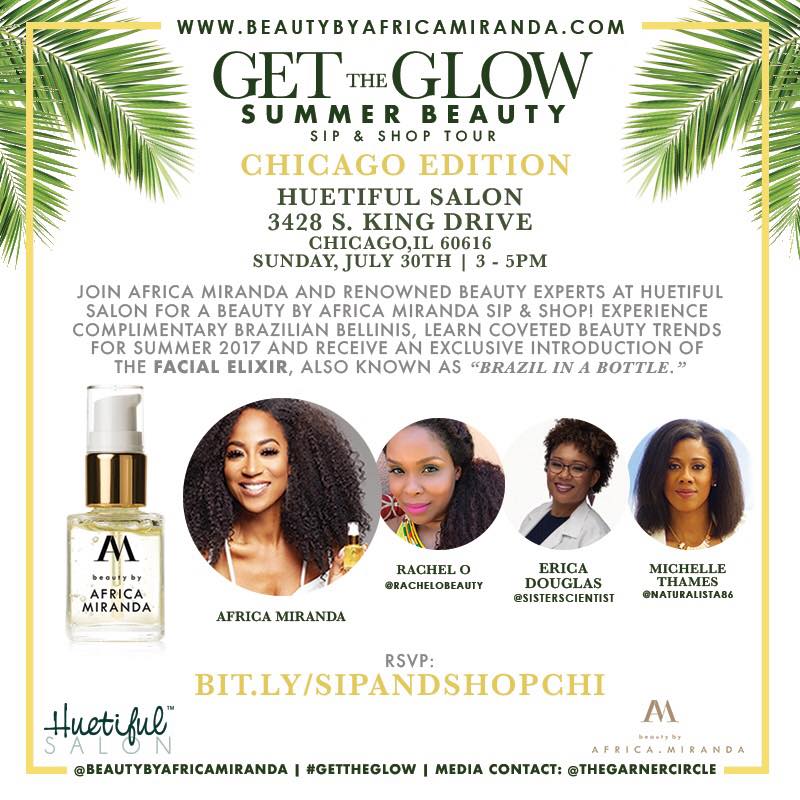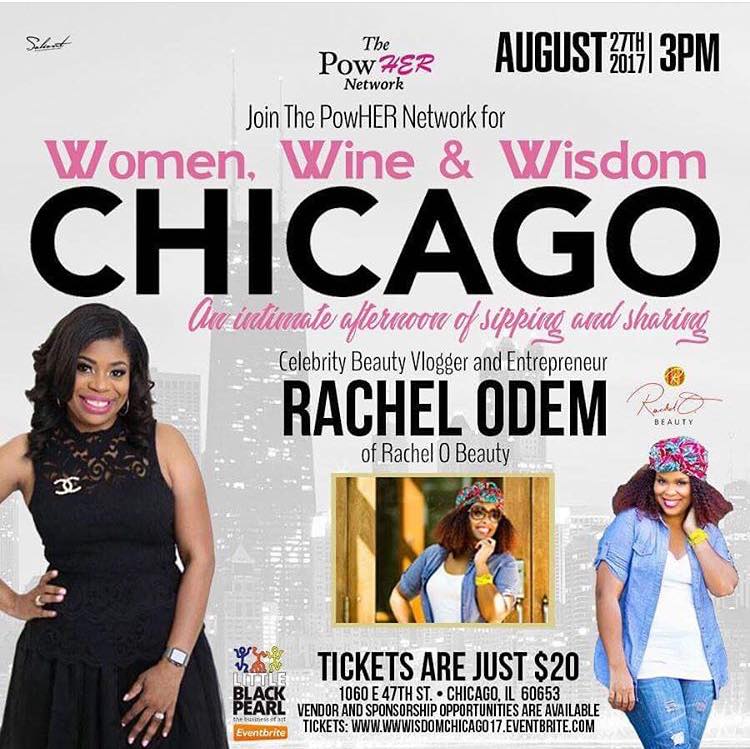 Partner With Rachel O. Beauty
Sponsorship & Advertising
Rachel O. Beauty gives your brand the chance to touch the lives of educated women coming from diverse backgrounds. Unique sponsorship opportunities include advertising and marketing campaign support.
The Rachel O. Beauty blog keeps readers on the front lines of what's happening in the beauty-universe. As a former retail sales advisor, Rachel O. loves to use her professional background to network and engage audiences. Since 2010, Rachel O. has worked with some of the world's leading brands such as Carol's Daughter, JET Magazine, and Essence among others.
Rachel O. also travels with her video camera to create engaging YouTube videos that bring her subscribers directly to you! Through interviews, product mentions and brand highlights, Rachel O. Beauty will personify your company brand and give her audience the information they need to make an educated consumer's choice in your favor.
Sponsorship/Advertising opportunities include:
– Banner Ad Space on Rachel O. Beauty Website or Blog
– Social Media Sponsored Post
– Tweet with Customized Hashtag
– Facebook Fan Page Mention
– Exclusive YouTube Interview
– Eblast to Database about your Brand
– Product Review on Blog or YouTube
– Contest & Giveaways Highlighting Your Products
– Instagram Photo Opp
– MUCH MORE!
Advertising options are also available for the Chicago Naturals Meetup Website:
To learn more about how you can partner with Rachel O. Beauty, contact us at: Marketing@RachelOBeauty.com

Watch Rachel at work with Eden Body Works!
Brand Ambassador
Rachel O. knows exactly how to create a buzz for your brand with her many years of experience in modeling, retail cosmetic sales, and various business endeavors. She especially enjoys representing brands related to natural hair and beauty, makeup and skincare, and lifestyle wellness. With her genuine enthusiasm, warm personality, and empowering nature, Rachel O. will embody the best features of your company and make your brand shine like a star.
Don't miss the opportunity to engage Rachel O. to be your company's Brand Ambassador for the following  events:
– Essence Music Festival
– BlogHer Conference
– The Makeup Show
– MANY MORE!
Events
Events are the perfect opportunity for your customers to experience your brand firsthand. Join forces with Rachel O. Beauty and watch as your target audience interacts with your products and services, resulting in immediate brand awareness and consumer trust.
Partnership opportunities exist for Rachel O.'s Chicago Natural Hair Meetup, the largest Meetup of its kind with over 1600 members and counting!
For more information about further event opportunities, contact the Rachel O. Beauty Event Team. To see a list of upcoming Rachel O. events, visit the Events Page.
Speaking
Your next event could be the talk of the town when you engage Rachel O. as your next Host or Guest Speaker. Women all over the nation are eagerly looking for women just like Rachel O. who reflect and empower their own unique beauty. Rachel O. understands how to engage her audience and inspire them to be fabulous, confident, and curly.
Rachel O. is available for special appearances including: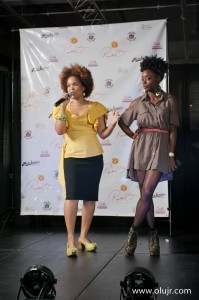 – Host / MC
– Guest Speaker
– Wellness Panel Expert
– Twitter/Online Chat
– Webinars
– Workshops & Conference Seminars
– Live Interviews
– Video Tutorials & How-To's
For more information about inviting Rachel O. to speak or host your next event, contact:Marketing@RachelOBeauty.com

Watch Rachel host at African Pride's Ultimate Beauty Social