Guest Post by: Beauty School Scarlet
Yesterday I had the pleasure of attending the Natural Hair Bride event at the Marriott Chicago Midway Hotel. The event was full of beautiful naturalistas with curly, wavy and straight hair all waiting to see what the gorgeous models would strut down the runway and hear a few songs from the amazing Chrisette Michele.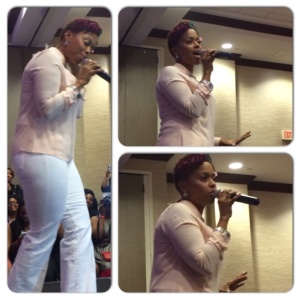 Natural Hair Bride seeks to create a flawless look for the bride on her wedding day. The Founder Ro'Shunda will help you develop your ideal image for your special day from hair, jewelry, shoes, accessories and most of all, the dress. Natural Hair Bride specializes in blending natural hairstyling and bridal inspiration for women of color showcased in a fashion runway extravaganza.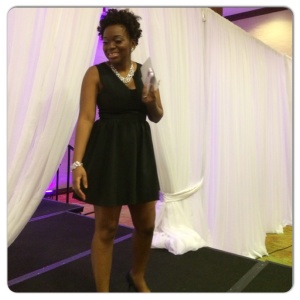 Before I show the fashions from the runway, I must share some of the awesome vendors that I met at the event.
I had the pleasure of getting my eyes and brows beat by team Sheena Marie Beauty! Words cannot express the gorgeous my eyes and brows looked so I will just show you a picture.
Next I met the Owner of nUM yUMMIES Toni Jones Dixon. She makes gourmet pretzels, popcorn, truffle cakes and more! I had the pleasure of tasting the chocolate covered popcorn and it was just delicious!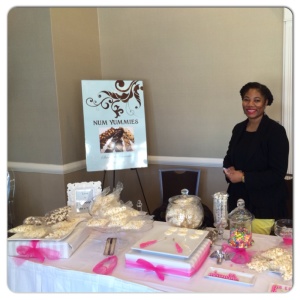 My next stop was Amaz Cakes and yes, the cakes live up to the name because they are simply amazing!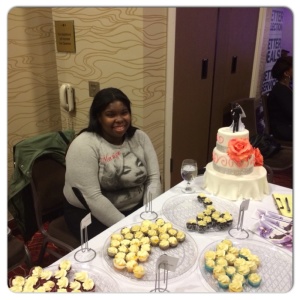 Last but not least, was a visit to see Nikki, the Brand Ambassador for Eden Body Works. I have heard so much about the brand that I purchased a few products to try.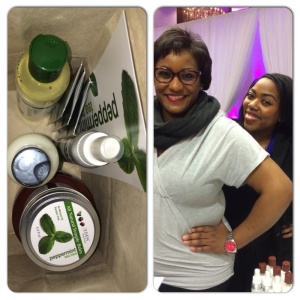 So with no further ado, here are the lovely fashions for the Bridesmaids from the Natural Hair Bride extravaganza!
Now the fashions continued with looks for the Groom! Check out the latest looks for the men.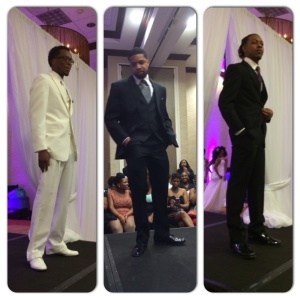 And now, here comes the bride!
The fashion show was a success! It was great to hear Chrisette Michele live and check out some of the local Chicago business owners. If you are a naturalista who is planning a wedding, check out Natural Hair Bride!