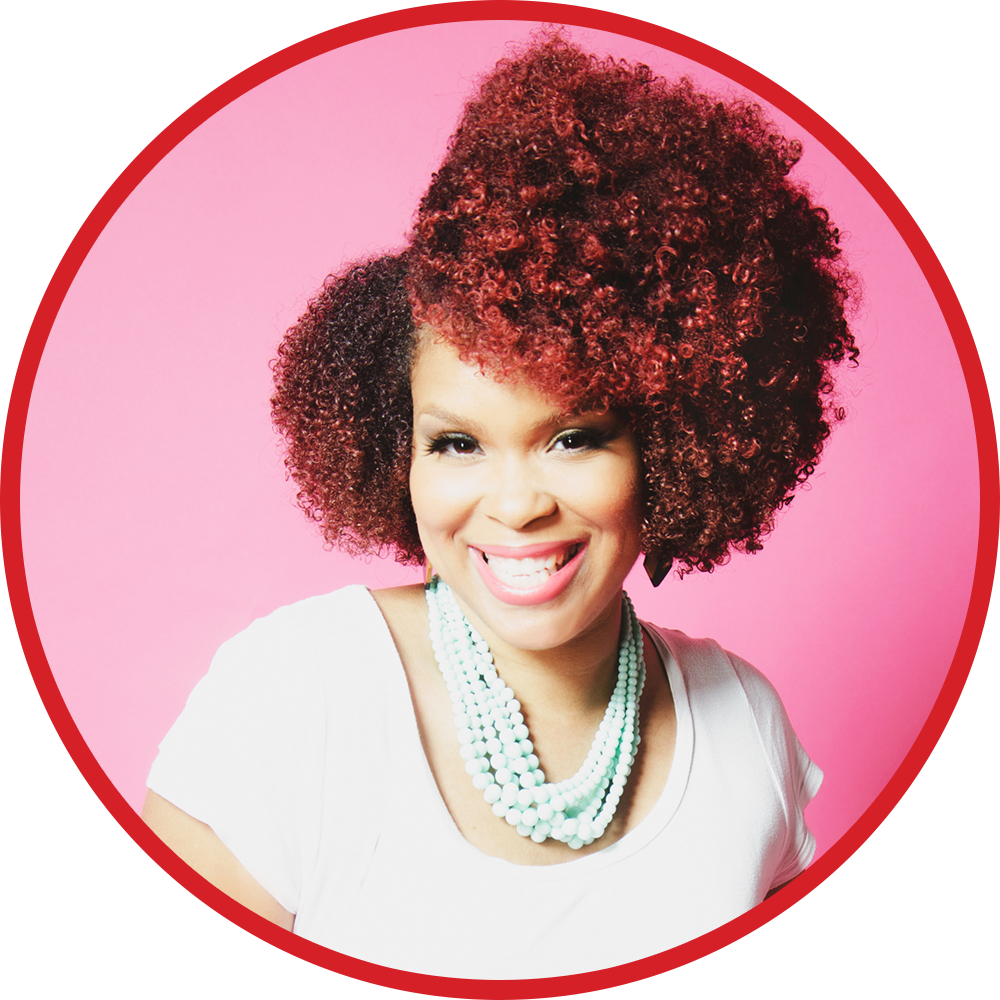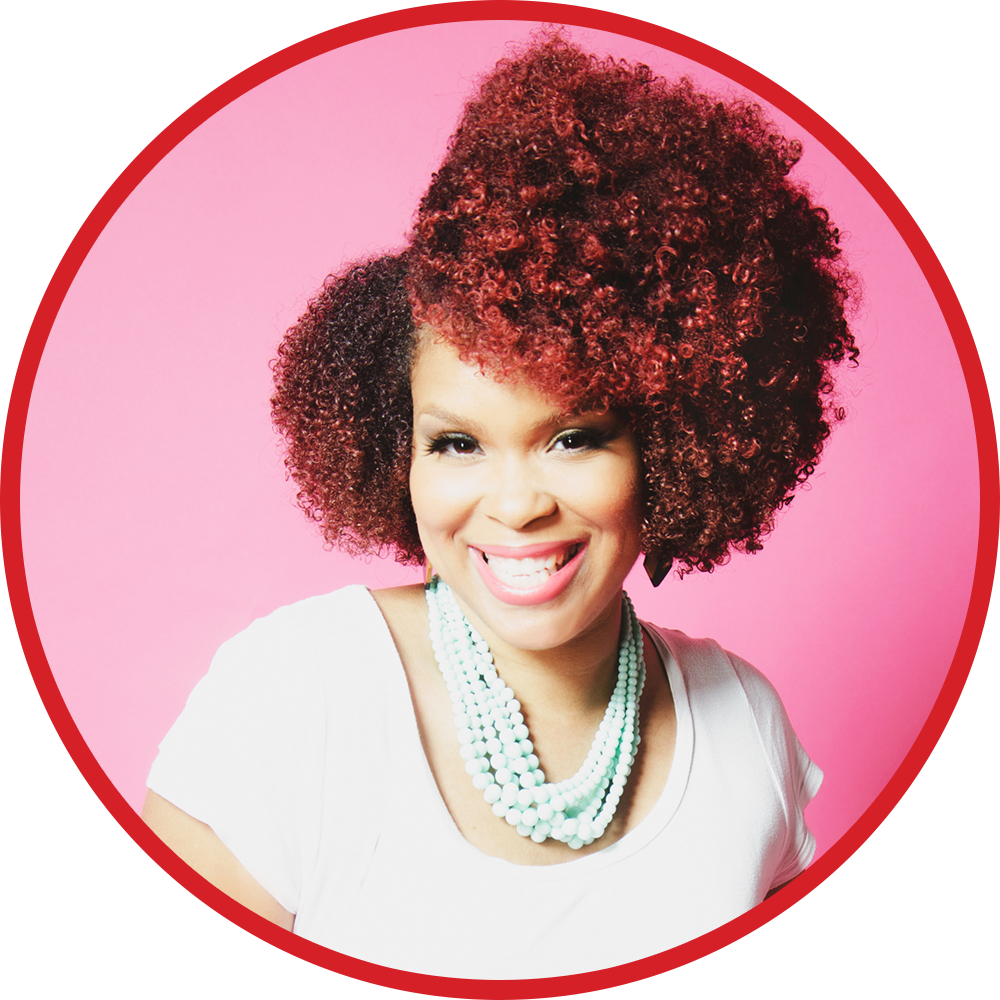 While most young girls were playing dress-up with their dolls, Rachel Odem wanted nothing more than to read her mother's fashion magazines and play in her Maybelline and Revlon makeup.  As her adoration for beauty and makeup continued to grow throughout her teenage years, Rachel noticed that very few of the images in magazines reflected her own unique beauty.  With tightly coiled hair, caramel-colored skin and full, curvaceous hips, Rachel discovered her calling and set out to create a more diverse landscape in the world of beauty.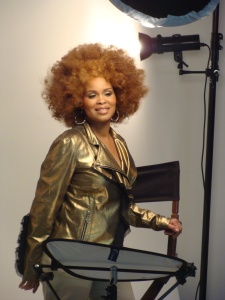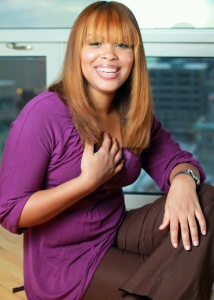 Shortly after her 21st birthday, Rachel signed a modeling contract with the FORD Talent Agency, breaking barriers as one of the few women of color in the commercial print division.  Rachel appeared in several print and television campaigns for Curves, AT&T and Avlon Keracare, all while carefully observing and learning backstage and on-set makeup application and hair styling techniques.  It was during this time that Rachel decided she wanted to show others how they, too, could create a name for themselves within the modeling and beauty industries.  Armed with the knowledge she gained during her modeling career, Rachel went on to become a beauty consultant for Estee Lauder, IMAN and Bobbi Brown Cosmetics.  In 2010 to take her beauty career one step further, Rachel also became a board certified esthetician.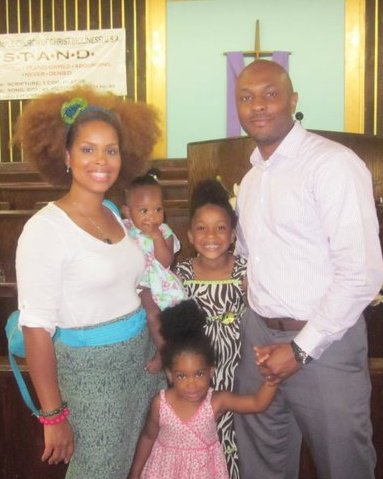 As her career flourished, so did her family life.  Rachel married her true love and gave birth to three beautiful daughters.  In order to devote more time to her family, she took a bold leap of faith and decided to become a "mommapreneur" with the launch of her own company, Rachel O. Beauty. The brand is now a thriving home-based business that has grown into a full-service event and multimedia venture. Today, Rachel O. Beauty partners with some of the world's leading brands such as Carol's Daughter, Ambi Skincare, and Black Opal, to empower women of color to express their inner and outer beauty.  In addition to her work with beauty brands, Rachel continues to work in the salon industry and is a well-known beauty blogger. As the creator of Chicago Natural Beauty Meetup, an online community of over 2,000 she also provides natural hair, makeup artistry, skincare and other educational beauty resources for women in the Windy City. Rachel O. Beauty has been featured in Chicago Magazine, Ebony Magazine, Essence Online and WCIU and on the Style Network's hit show Chicagolicious.  Of all the accomplishments she has achieved, Rachel is most proud of the women she has inspired to celebrate their own unique beauty on the inside and out.
Rachel is a former Beauty Contributor for the popular website the Transitioning Movement.
   Most Viewed Posts on Carol's Daughter's Transitioning Movement
How to Build a Home Based Business
Dr. Nina Reveals 100 Pound Weightloss
Read JET Interview here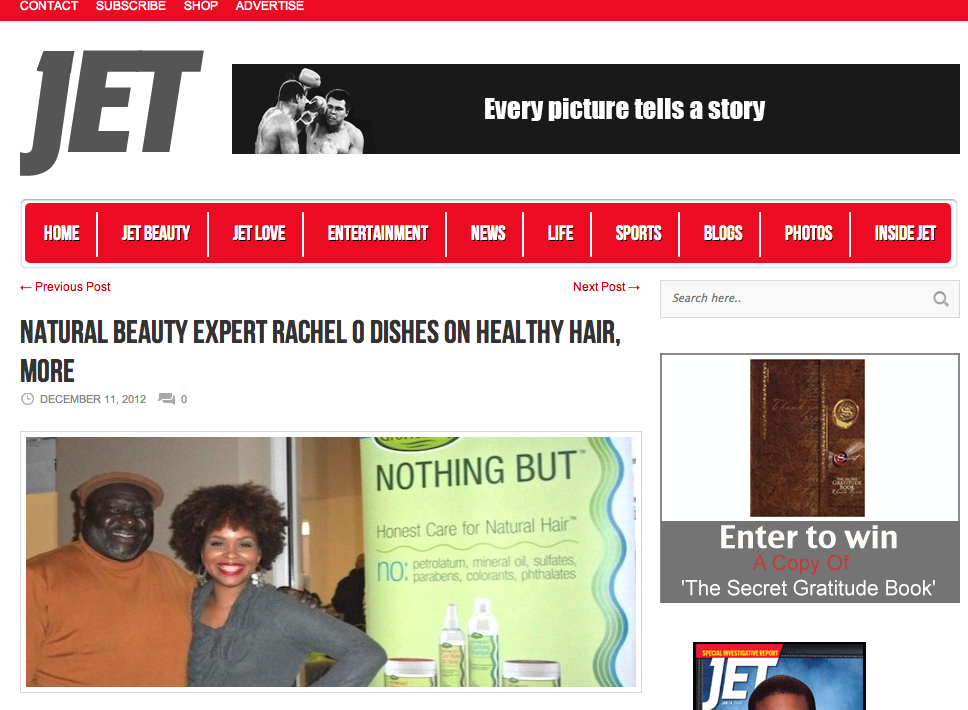 Rachel O.   Ebony Magazine 9/11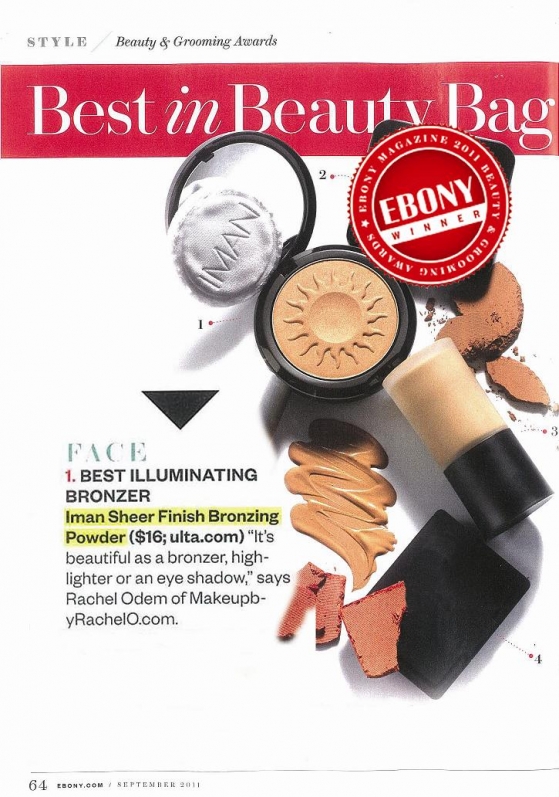 Beauty Blogger featured on Curly Nikki
Read Full Article Here
Rachel O. Chicago Magazine 9/11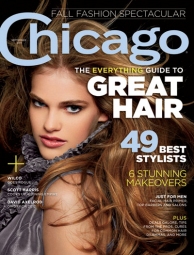 Celebrity Makeup Artist Sam Fine & Rachel O. WGN Studios
Read Full Article Here